Awusco, Akatsi SHTS qualify for NSMQ as Volta qualifiers draw to close
Related Articles
Awudome Senior High lived up to expectation on Wednesday as they defeated city rivals Tsito Senior High and Technical School to qualify for the National Science and Maths Quiz.
The contest was an easy one for Awusco as Tsito SHTS and Some Senior High gave them little or no competition.

Some spectators were trying their hands on the questions
In the end, Awusco won with 33 points while the two underdogs finished behind 17 points apiece.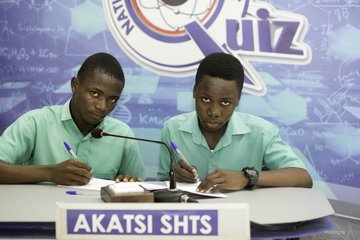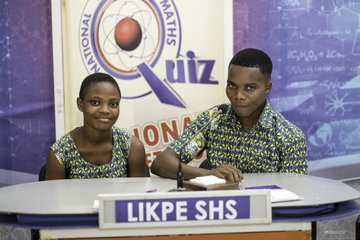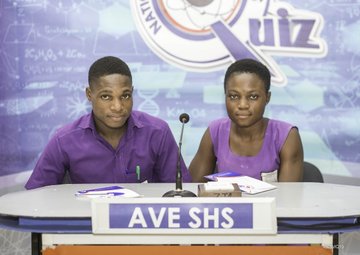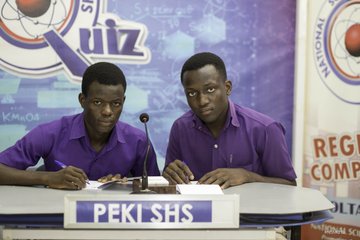 Ho: Ave SHS, Likpe SHS, Peki SHS and Akatsi SHTS will compete in the next contest. Looking forward to an exciting contest! #NSMQ2019Regionals #NSMQ20192513:22 – 27 Mar 2019See NSMQ Ghana's other TweetsTwitter Ads information and privacy
In a different contest, Akatsi Senior High and Technical School took the shine as they beat Peki Senior High with a margin of three points.
The two schools were tied at 23 points each at the end of the contest so the winner had to be decided by a tie-breaker. Akatsi picked the third question for three points after the first two went unanswered.
Ave Senior High secured 17 points to place third while Likpe SHS fell behind with nine points.

Ho: End of contest:

Akatsi SHTS: 26pts
Peki SHS: 23pts
Ave SHS: 17pts
Likpe SHS: 9pts

Tough luck to Peki SHS…you gave us a good contest but unfortunately things did not go your way. Better luck next time. Well done Akatsi SHTS…See you in Accra! #NSMQ2019Regionals #NSMQ20194914:25 – 27 Mar 2019Twitter Ads information and privacySee NSMQ Ghana's other Tweets

Source: Ghana| Myjoyonline.com