A cargo plane has crashed into the sea off Ivory Coast, shortly after taking off from Abidjan airport, with three people dead and several injured.
The wreckage of the turboprop plane was swept toward a beach where rescuers could be seen treating what appeared to be surviving crewmen.
The plane was carrying freight for the French army, security sources told local news site Koaci.
It is said to have crashed in heavy rain, coming down near Port-Bouët.
A witness told Reuters news agency four people had been killed: two bodies were removed from the plane while a further two could be seen in the wreckage.
But local news site Ivoire Matin reported three deaths and six people injured. One person has been taken into custody, it added.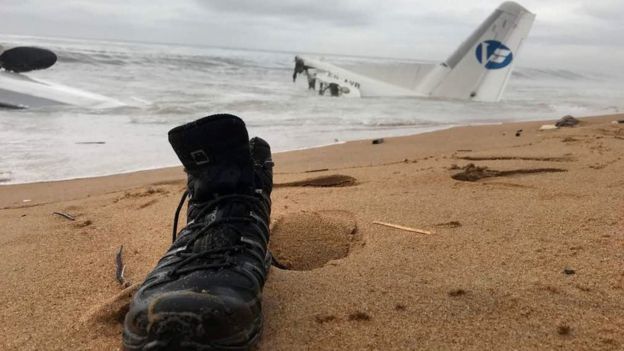 According to the site, ten people were aboard the plane when it crashed.
It appears that the plane was a Ukrainian-made Antonov.