Cleveland Facebook Live killer hunted by police
Police in Cleveland are searching for a man who broadcast the fatal shooting of a "random" victim live on Facebook.
The suspect, Steve Stephens, later said in a separate video post that he had killed 13 people and was looking to kill more.
Cleveland police chief Calvin Williams confirmed one killing but said they did not know of any other victims.
Mr Williams said that "multiple forces" were looking for Mr Stephens, who "needs to turn himself in".
The victim has been identified by Cleveland police as 74-year-old Robert Godwin.
"There is no need for any further bloodshed in this incident tonight," police chief Calvin Williams said at a news conference on Sunday.
"We need to bring this to a conclusion today," he said, adding: "We need to get Steve from the streets."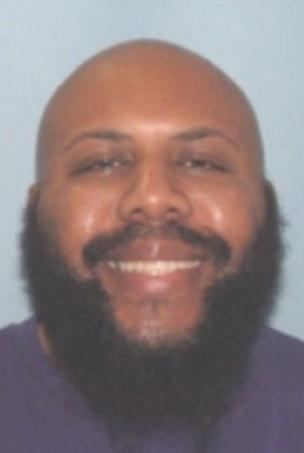 Mr Williams said that authorities had put out alerts "in the state of Ohio and beyond" over the "senseless" incident, and urged people not to approach the suspect, who he said was likely to remain armed and dangerous.
The Cleveland police department issued a photo of Mr Stephens on its website, describing him as a 6ft 1in (1.9m) tall black male of medium complexion.
He is thought to be driving a white or cream-coloured SUV (sports utility vehicle).
Mr Williams said that the victim appeared to have been selected at random in what he described as a "senseless" murder.
He added that Mr Stephens "clearly has a problem" and urged him to come forward in order to "receive the help that he needs".
The Federal Bureau of Investigation (FBI) is collaborating with local police as it investigates the incident, CNN reports.
The mayor of Cleveland, Frank Jackson, said that he wanted Mr Stephens to know that "he will eventually be caught".
It is not the first time that a fatal shooting has been captured on Facebook Live. Last June, a man was shot dead while live-streaming a video of himself on the streets of Chicago. In March, an unidentified man was shot 16 times while broadcasting live.
Facebook's live-streaming feature allows anyone to broadcast online in real time. It was launched in 2010 but has become more central to the social network's strategy in recent months.
Source: BBC