Couple slapped with child protection lawsuit for hiring kids to carry 3.2 km long wedding dress
Related Articles
A Sri Lanka couple is staring at possible jail term after being accused of hiring school children to carry their 3.2 kilometer long saree dress during their wedding in bid to set new world record.
The National Child Protection Authority (NCPA) claims the couple violated the children's rights by enlisting their help at a time they were supposed to be in school.
"These children's rights have been violated by the outrageous act of the couple," the Authority stated in a peppered statement.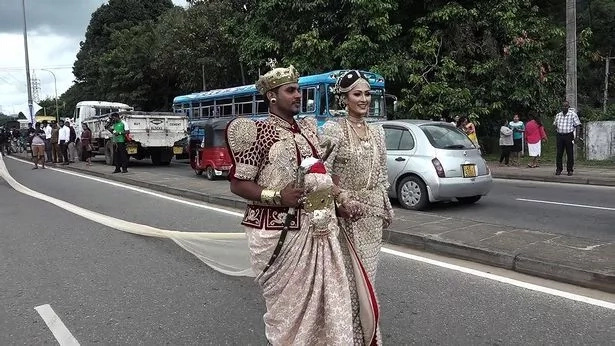 The couple reportedly hired some 250 students to carry the traditional wedding dress. Another 100 kids were used as flower girls. Their aim was to smash world record.
The bone of contention, according to NCPA, was that these children were being deprived of their education.
"It is a crime to deprive children of education, risk their security and harm their dignity. All these acts amount of violation of children's rights," says Marini de Livera, NCPA chair.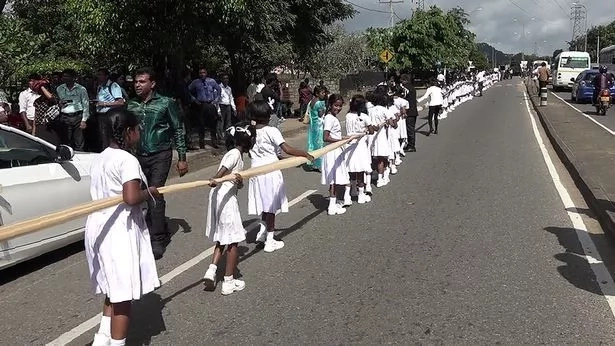 Investigation into the matter has since been launched.
The couple could spend their honeymoon in prison if the authority can prove that they indeed violated children's rights.
Watch video of the unusual wedding below:
Source: Yen.com.gh