An Egyptian woman once believed to be the world's heaviest has died in the United Arab Emirates.
Eman Ahmed Abd El Aty had travelled to India earlier this year for bariatric weight loss surgery.
Local media reported that she had lost more than 300kg (660lb) of her 500kg but had died from complications from other health conditions.
A hospital statement said the 37-year-old had heart disease and kidney dysfunction.
"Our prayers and heartfelt condolences go out to her family," said the hospital.
Ms Abd El Aty had been in the UAE capital Abu Dhabi since May after being transferred following specialist surgery in Mumbai, India.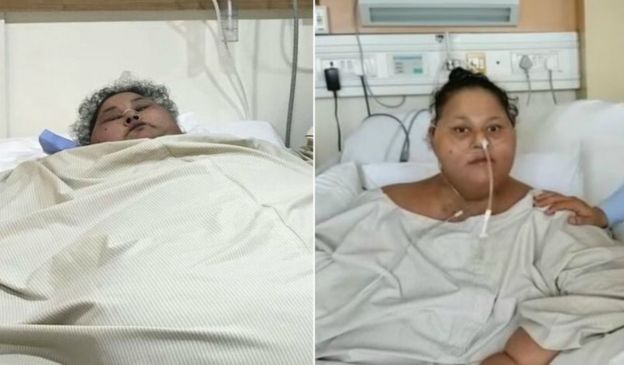 Before the surgery, her family said, she had not left her house for 25 years.
After an online campaign by her sister, she was able to travel to Mumbai on a chartered plane for help from an Indian surgeon.
However, she was transferred again after her family fell out publicly with the Mumbai medical team. The family had cast doubt on its claims about her weight loss.
Bariatric surgery, also known as weight loss surgery, is used as a last resort to treat people who are dangerously obese – i.e. having a body mass index of 40 or above, or 35 plus other obesity-related health conditions.
Source: BBC