The Ghana Investment Promotion Centre and the Ministry of Foreign Affairs and Regional Integration is leading a humanitarian effort in favour of Sierra Leone which has recently been hit by a natural disaster.
Some 400 persons are known to have died from Monday's mudslide and flooding which also displaced over 3000 people in what is being described as a humanitarian emergency.
The search continues for an estimated 600 people still missing since Monday.
The BBC reports authorities organised a ceremony Thursday on the outskirts of the Sierra Leone capital Freetown ahead of a mass burial for the 400 victims including more than 100 children.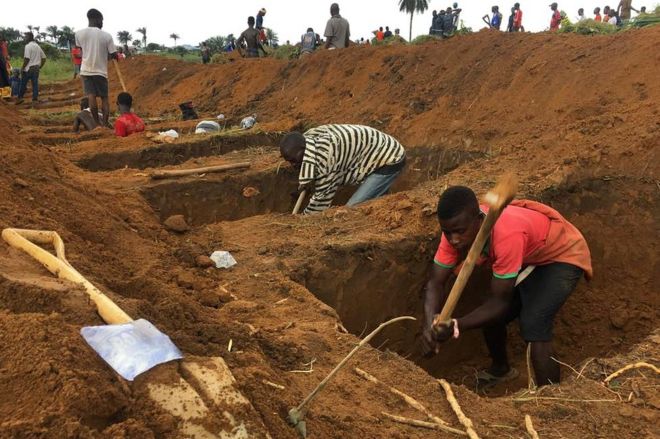 The graves have been prepared at Waterloo, 30km from Freetown.
They have been taken to a mass grave in Waterloo known as the Ebola cemetery after the 2014 disease outbreak, which killed nearly 4,000 people in the country.
Mortuaries have been overwhelmed by the number of bodies.
The Ghanaian Government on Wednesday announced plans to mobilise relief items to be airlifted to Sierra Leone.
The GIPC in a statement called on Ghanaians to "support in cash, food, medicines and any other items that will bring relief to the people of Sierra Leone".
Persons who wish to donate could call the following GIPC contact persons: Megan Maclean on 0501564422 or Indira Echeruo – 0242166566.
Donations can also be sent to the Ministry of Foreign Affairs and Regional Integration through Sena Siaw Boateng on 0263131074.
Source: Ghana | Myjoyonline.com