Great Britain win shock 4x100m gold as Bolt pulls up injured
Great Britain produced a sensational run in the final of the 4x100m relay to take gold as Usain Bolt pulled up injured.
All the attention was on Bolt and the pressure was on following his failure to win the 100m gold.
However Britain flew out of the blocks and their perfect changeovers gave them a great chance going into the final 100m as they led both the USA and Jamaica.
The USA pushed hard but as Bolt tried his hardest to make up the ground he pulled up, clutching his hamstring.
He hobbled and went down in agony as Britain kept on going to hold off the USA and take gold.
The British team clocked a time of 37.47s which is the third fastest time of all time.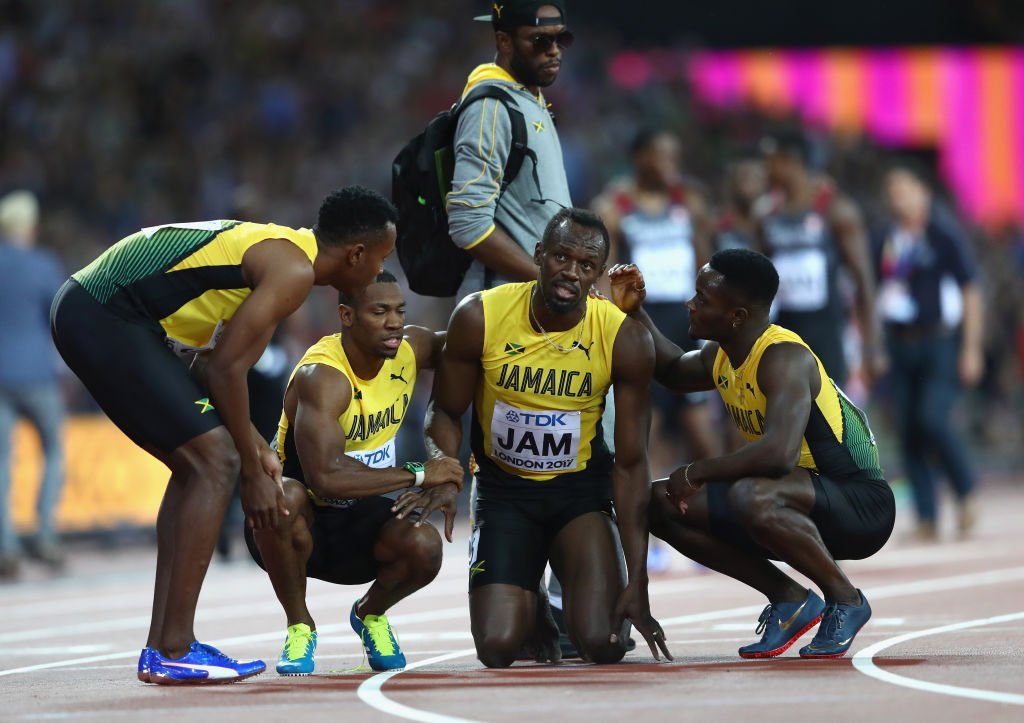 Britain, who came fifth in the Olympics last year, had looked in good form when qualifying but they were not expected to challenge Jamaica and the USA.
CJ Ujah got Britain off to the perfect start before former Chelsea academy footballer Adam Gemili continued the pace.
Third stage runner Daniel Talbot took the baton perfectly and gave Nethaneel Mitchell-Blake the chance to run for gold.
As Talbot visibly screamed his team-mate on Mitchell-Blake held off the formidable Christian Coleman, unaware of Bolt's plight, and secured a historic gold for Britain.
RESULTS IN FULL
1. Great Britain – C.Ujah/A.Gemili/D.Talbot/N.Mitchell-Blake 37.47
2. U.S. – M.Rodgers/J.Gatlin/J.Bacon/C.Coleman 37.52
3. Japan – S.Tada/S.Iizuka/Y.Kiryu/K.Fujimitsu 38.04
4. China – Wu Z Q/Xie Z Y/Su B T/Zhang P M 38.34
5. France – S.Dutamby/J.Vicaut/M.Zeze/C.Lemaitre 38.48
6. Canada – G.Smellie/A.Brown/B.Rodney/M.Ajomale 38.59
7. Turkey – Y.Hekimoglu/J.Harvey/E.Barnes/R.Guliyev 38.73
. Jamaica – O.McLeod/J.Forte/Y.Blake/U.Bolt DNF
Source: Wires