Hunter captures huge 5.1-meter python carrying 78 eggs with his bare hands
Related Articles
No doubt a big wrestling fan, Crum compared his capture of the giant python to "Andre the Giant versus Hulk Hogan, WrestleMania! "The pythons are considered an invasive species in Florida, with as many as 300,000 thought to be in the wild in southern Florida.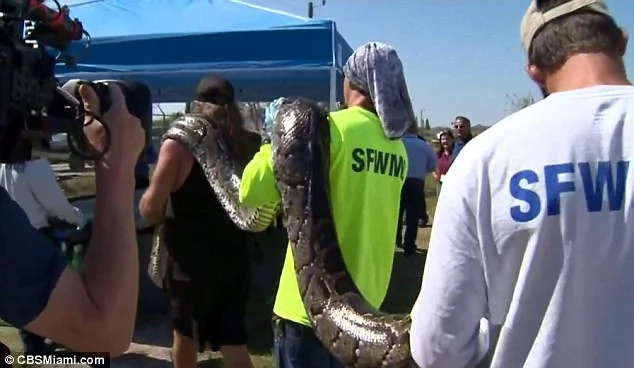 The South Florida Water Management District (SFWMD) has therefore put in place a compensation scheme to pay python hunters for every capture they make.
For his giant catch, Crum made a tidy sum of $375. The SFWMD pays $8.10 per hour of hunting.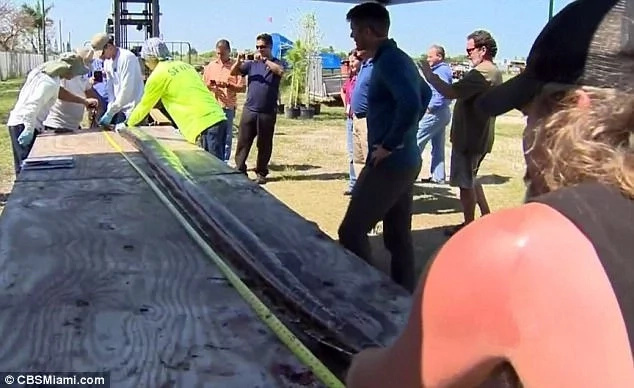 While Crum's catch is the biggest at the Everglades, the biggest in the larger south Florida area measured 5.4 meters.  Crum is proud of his work, saying: "When people say they are only catching one or two snakes, why are they not catching more snakes? Well we are making the difference by taking the eggs out of the eco system.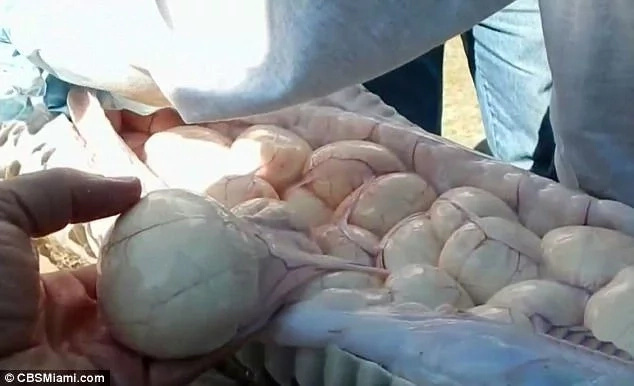 The massive python contained 78 snakes
Source: yen.com