I travel with 7 vehicles, not 16 – Bawumia reacts to Prof Adei
Related Articles
Vice-President Dr Mahamudu Bawumia has dismissed the claim that his convoy is made up of 16 vehicles.
In a statement Saturday Dr Bawumia said, his team uses the maximum of seven vehicles for trips outside the capital Accra.
The statement from the Office of the Vice President was reacting to comments by educationist Professor Stephen Adei who claimed Dr Bawumia was accompanied by "16 four-wheel drivers" during a recent visit to the Central Region.
Dr Bawumia noted he used seven vehicles which included the one used by leading police team, security detail, protocol, the media team and an ambulance.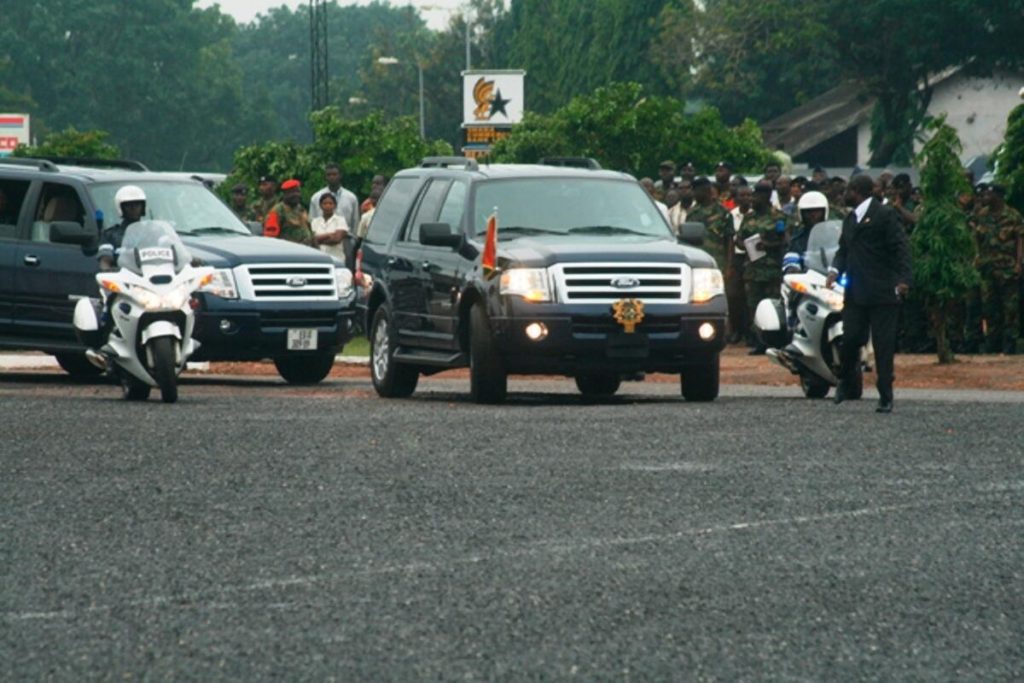 Related Article: I'll go on one-man demo over Bawumia's 16-vehicle convoy – Stephen Adei
The former Rector of the Ghana Institute of Management and Public Administration (GIMPA) had said he would stage a one-man protest anytime he sees the Vice President with that number of vehicles.
"If you go to the right quarters, tell them that the next time I see Bawumia or any of them travelling with 16 four-wheel drives, occupying the two lanes, I'm going to do a one-man crusade," he said.
Educationist Professor Stephen Adei
Professor Adei's comments have triggered criticism from the public against Dr Bawumia.
But the Office of the Vice President has refuted the claim, saying Dr Bawumia does not use more than seven vehicles.
"It should, however, be noted that on many occasions (including funerals) while on a trip, several other people, including the Police Commander of the area, Ministers, MPs, MMDCEs, CEOs and party officials may decide to meet and accompany the Vice President on arrival," the statement added.
Source: Ghana | Myjoyonline.com | AKAP