IMANI ranks MDAs; names Lands Ministry as most transparent
Related Articles
Policy think tank, IMANI Ghana has ranked the various Ministries, Department and Agencies (MDAs) in the country.
The rankings, captured in a report tagged "Inspirational Public-Sector Leadership Awards" ranked 45 MDAs on five main pillars, namely Engagement, Transparency, Social Inclusion, Innovation and Management Effectiveness for the period between October 2016 to October 2017.
IMANI Ghana, in the report named five MDAs; the Ministry of Communications, the Ghana Investment Promotion Centre (GIPC) the Gender, Children and Social Protection Ministry, the Food and Agriculture Ministry and the Ministry of Finance as the most inspirational.
Five others, the Ministry of Justice & Attorney General, the National Youth Authority (NYA), the Public Utility Regulatory Commission (PURC), the National Media Commission (NMC) and the National Sports Authority (NSA) ranked least inspirational.
The Ministry of Lands and Natural Resources was one of two public institutions that were specially acknowledged for being the most transparent in 2017.
The other was the Ministry of Science, Technology and Innovation which was also noted as the most socially inclusive public institution.
At an event held last week, IMANI Ghana awarded the five inspirational MDAs for their hard work.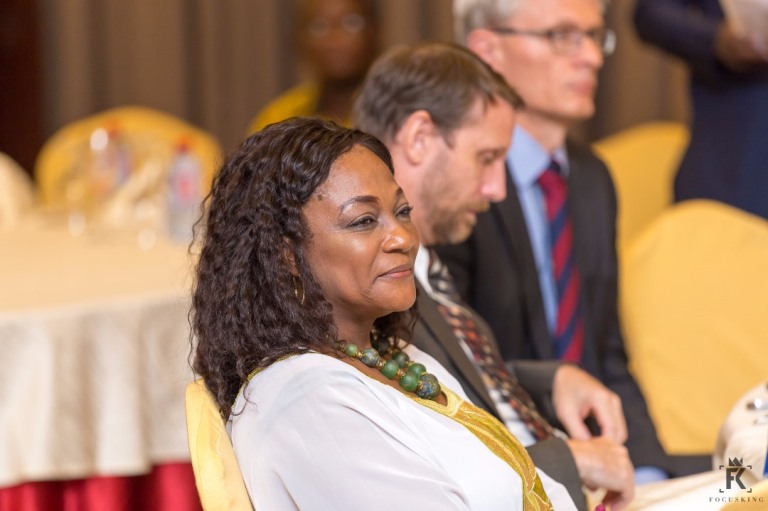 In his acceptance speech, the Deputy Minister of Communications, George Andah said such rare recognition for his Ministry's work was testimony that they had chartered a new path to truly serving the public.
He urged his fellow awardees to be spurred on by the awards to help the government realize its objective of impacting the lives of Ghanaians in a positive way.
The Minister of Gender, Children and Social Protection, Otiko Djaba, in her acceptance remarks, said she and her ministry have resolved to be consistently named in the top five list of IMANI's inspirational public-sector leaders.
The Minister of Food and Agriculture, Dr. Owusu Afriyie Akoto, The Minister of Science, Technology and Innovation, Prof. Frimpong Boateng, The CEO of the Ghana Investment Promotion Centre, Mr. Yofi Grant all took turns to express gratitude for the honours awarded them.
Speaking at the ceremony, President of IMANI Ghana, Franklin Cudjoe said the report was geared towards recognizing some government institutions that go beyond their limits in serving Ghanaians.
"While self-appraisal exercise by any government is noble, it seems we can make maximum use of external evaluations of our public institutions by civil society actors. After all, it is not the duty of members of civil society to be praising governments, so you can expect sincere feedback. However, at IMANI we have also learnt that often rare praise for befitting public-sector conduct can be inspiring and in this particular case, spur on the public reform effort,' he added.
–
By: Godwin Akweiteh Allotey/citifmonline.com/Ghana