Juventus goalkeeper Gianluigi Buffon ventures into wine
Related Articles
He's been likened to a fine wine who gets better and better with age.
Gianluigi Buffon recently played his 1,000th professional game and the 39-year-old's cup could potentially runneth over in the coming weeks as Juventus chase the treble.
The Turin club is almost certain to secure yet another Serie A title this weekend and face Real Madrid in the Champions League final next month.
On Wednesday, Juve beat Lazio to win the Italian Cup final, though Buffon was on the bench with the club's second-choice goalkeeper Neto picked to play in the Coppa Italia games.
But Buffon will be back between the sticks Saturday when Juve plays Crotone — a win will guarantee the Italian club its sixth successive league title.
Champagne will be probably sprayed around the dressing room in celebration, which might just resonate with Buffon given he's launched his own wine brand.
Swapping the goalmouth he regularly patrols for vineyards, Buffon's venture involves the production of a line of wines in the historic cellar of Novoli, Southern Italy, in the Apulia region famed for its wine-making traditions.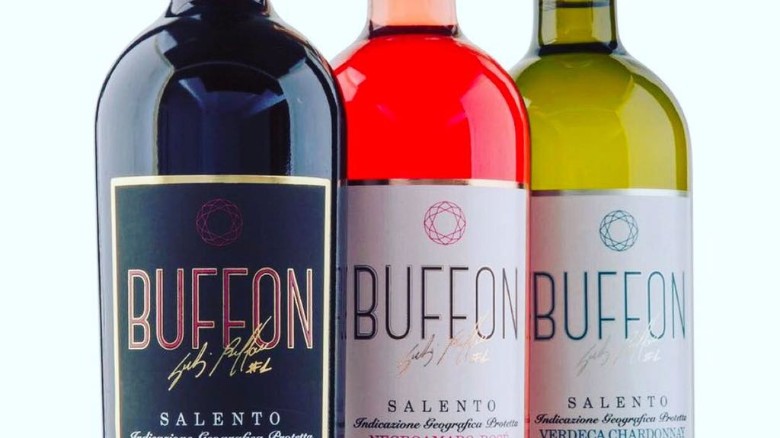 Fabio Cordella, the man who is helping Buffon in this new venture and owner of the cellar "Fabio Cordella Cantine," first suggested the viticulture collaboration to the Juve goalkeeper through his agent Silvano Martina.
"Knowing about Gigi's passion for wines, I pitched him the idea of Buffon having his own line of wines," Cordella told CNN Sport.
"Within 24 hours, I was in Turin to close the deal."
Football and wine — the perfect marriage?
Buffon currently makes three different lines of wine, under the name "Buffon #1."
He is keeping the production limited to 90,000 bottles per year with 30,000 each of red, white and rose, while also producing 30,000 bottles of olive oil per year. The price of the wines range from $22 to $33.
All the grapes used by Buffon for his wine are local to Apulia and, Cordella assures, "of top quality." The red wine will be of the Primitivo variety, one of the finest in the region, while the white will consist of imported Chardonnay grapes.
For Cordella, a career in football and wine-making has enabled him to indulge his two passions.
"I was always involved in football. It has always interested me since my studies in business management," he says.
"My first job as a sporting director was at Africa Sport Abidjan in Ivory Coast, where I won two league titles with former Inter Milan and Italy player Francesco Moriero."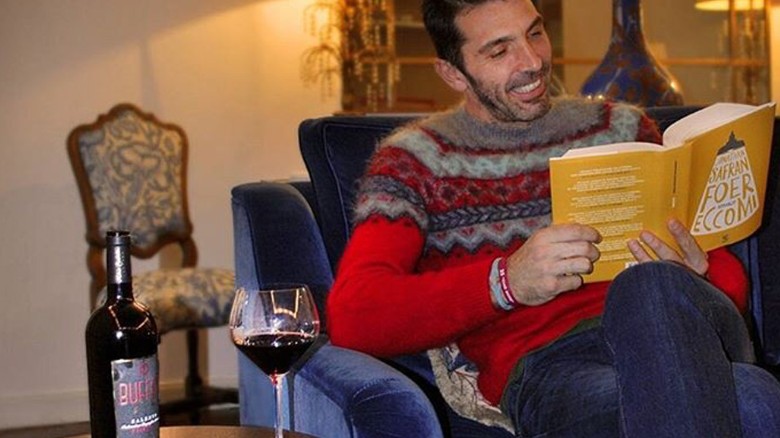 Buffon is not the only footballer with his own line in wine. Dutch footballer Wesley Sneijder has also invested.
Cordella then worked for Honved in Hungary, home of national football hero Ferenc Puskas back in the 1950s.
The contacts he created throughout the years proved key to his project of producing wine alongside footballers.
He has created what he calls a "selection of champions" — a group of footballers dedicated to wine-making, including, along with Buffon, Dutch captain Wesley Sneijder and former Inter Milan and Chile star Ivan Zamorano.
"These wines are created ad hoc for every single player," explains Cordella. "I'm not just putting their name on the label, it's a project they actually take care of from the beginning to the end.
"Naturally it's a business, both for me and for them. But it's a serious business that is proving to be rewarding, both for me and for the footballers.
"They are basically given a second life, which can become as exciting and satisfying as their first one."
Source: CNN