Nigeria, Ghana top online searches for abortion pill – Report
Related Articles
While Nigeria's abortion laws are some of the most restrictive in the world, the country ranks top among countries its citizens are in search of abortion pills, a new survey has revealed.
Nigeria and Ghana are the two countries with the highest search interest in Misoprostol, an abortion pill, the BBC reports.
According to the BBC, data from countries who search for abortion pills the most was sourced from Google.
Misoprostol is a medication typically used as a combination therapy to bring about an abortion. This combination is believed to be more than 95 per cent effective during the first 50 days of pregnancy.
"How to use Misoprostol", "Misoprostol price", "buy Misoprostol" and "Misoprostol dosage" are among the most common searches around abortion, according to the survey.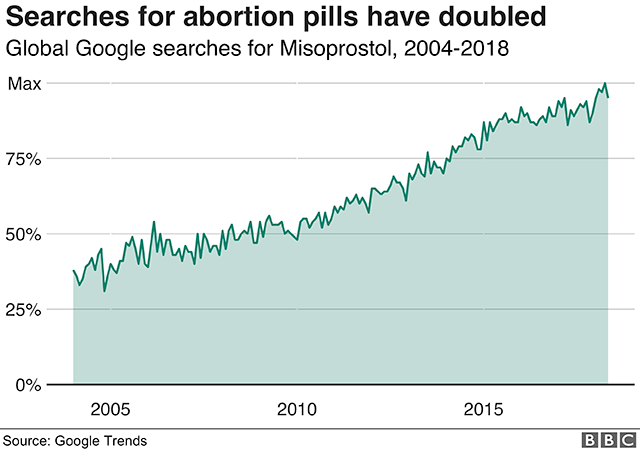 The new survey puts to question the effectiveness of the ban on abortions in countries like Nigeria.
Of the 25 countries with highest search interest in Misoprostol, 11 are in Africa and 14 in are in Latin America.
The BBC survey further revealed that countries with the strictest laws, where abortion is allowed only to save a woman's life or banned altogether, have over 10 times higher search interest in abortion pill 'Misoprostol' compared to countries with no restrictions.
By buying pills online and sharing medical advice through WhatsApp groups, women are increasingly turning to technology to sidestep legal barriers to abortion.
While abortion is legal in Ghana only in cases of rape, incest, foetal impairment or to preserve a woman's mental health, Nigeria's abortion laws are stricter. Abortion is only allowed in Nigeria in situations where a woman's life is in danger.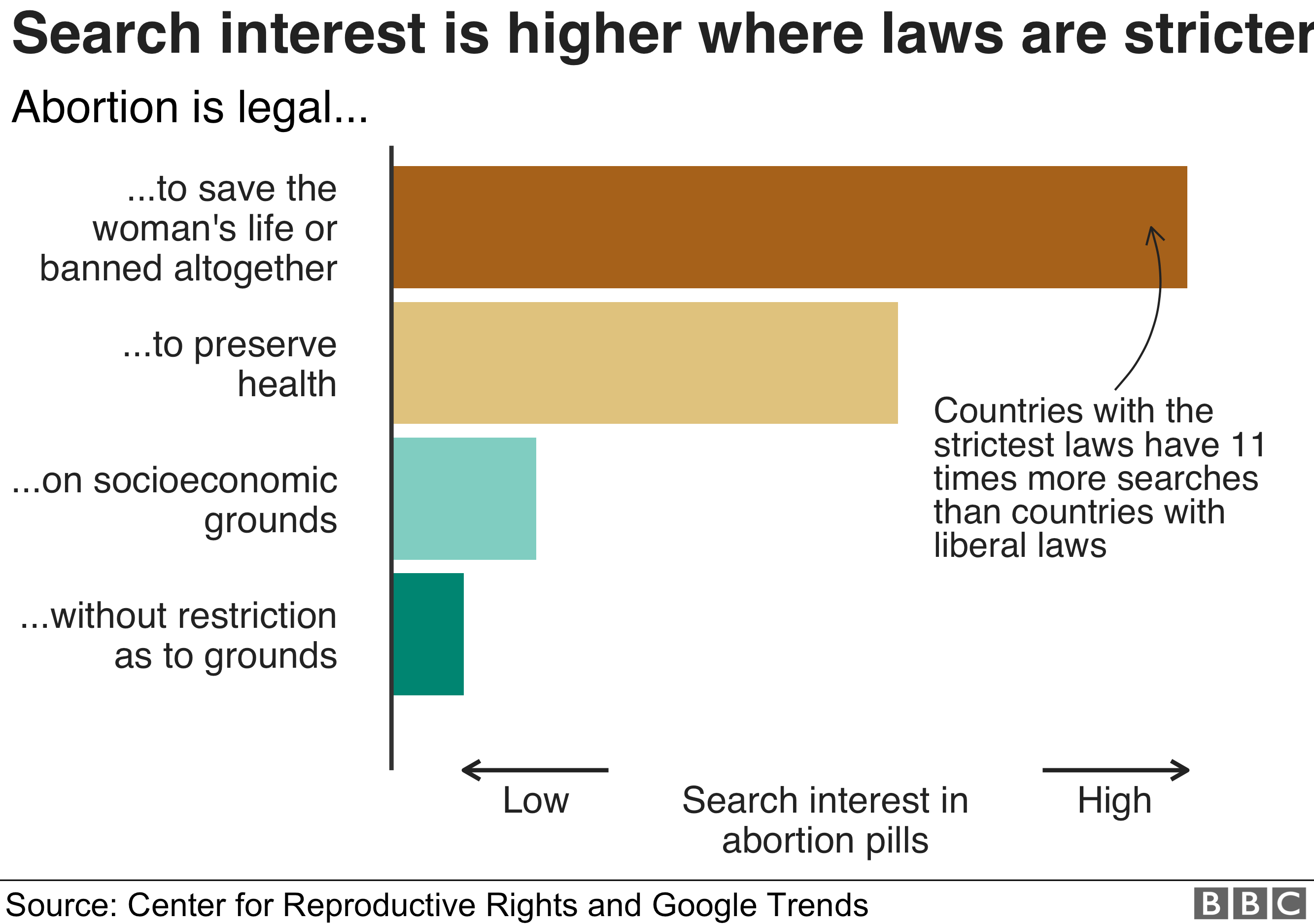 Alongside abortion pills, women are also turning to their search engines to source alternative methods to self-induce abortions.
Herbs like parsley, cinnamon, vitamin C, aspirin and abortion teas (herbal concoctions) all came up as top searched methods.
In half of the countries we looked at "home remedies for abortion" was a top search related to abortion.
One study, which looked at the use of abortion teas in sub-Saharan Africa, found that while some plants did affect the uterus, there were many drawbacks to this traditional method.
Along with a lack of data around safety, the study suggested it was hard for practitioners to control dosage and side-effects.
None of the "home remedies" listed above are considered safe abortion methods by the World Health Organisation.
Worldwide, about 25 million unsafe abortions take place each year, according to the World Health Organisation, accounting for 45% of all abortions.
These 25 million unsafe abortions are categorised even further.
Although Misoprostol is normally considered a safe method of abortion when administered by a medical professional, when it is used by an untrained person it poses risks.
When it is administered by an untrained person, the World Health Organisation classes it as "less safe" and says this accounts for almost one-third (31%) of the total number of abortions, both safe and unsafe.
"Even when the quality of the drugs is perfect and you follow the protocol to the letter, there is still a failure rate," says Dhammika Perera, the global medical director at Marie Stopes International.
When a woman buys the pills online, or is provided them by an untrained person, it increases the chances of a failed abortion, he says.
These women are also less likely to go for post-abortion care if something goes wrong.
"Stigma, cost, geographical access can all make women hesitate and that puts them at risk," Mr Perera says.
"It's slow progress, but that there is progress, is unquestionable.
"Globally some backward steps have been taken, in the US for example, but I remain hopeful."
Source: BBC