Paul Pogba, world's most expensive footballer, visits Mecca
The world's most expensive footballer is on a pilgrimage to Islam's holiest city as he marks the start of Ramadan.
French international Paul Pogba shared a picture of himself in Mecca on Sunday, captioning it the "most beautiful thing I've seen in my life".
He also sent a tweet wishing everyone a "happy Ramadan".
The 24-year-old became the most expensive footballer in history last summer, after Manchester United paid Juventus a reported £89m ($114m) fee.
On Wednesday, he lifted the Europa League cup after Manchester United beat Ajax in the final in Stockholm.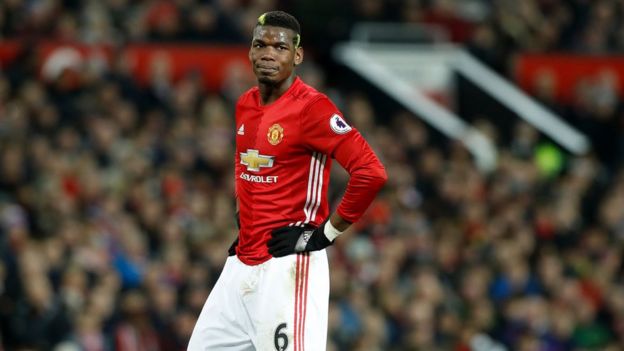 Following the end of the season, he shared a short video of himself with a suitcase, saying he was "en route" for his prayers. He is attending Umrah, a non-mandatory Muslim pilgrimage.
Pogba is reported to have visited Mecca at least once before, when he performed the Hajj, a journey every healthy adult Muslim who can afford it is supposed to make at least once in their lives.
Mecca is believed to be the birthplace of the Prophet Muhammad, and no non-Muslim is allowed to enter.
Source: BBC