Pointless header leaves Morocco pointless as Iran record first win in 20yrs
Related Articles
Morocco scored at the wrong side of the pitch to find themselves at the wrong end of Group B at the FIFA World Cup in Russia to gift Iran their second win ever at a World Cup.
Bouhaddouz under no pressure headed the ball calamitously into his keeper's net during injury time to leave the fans moaning at an own goal.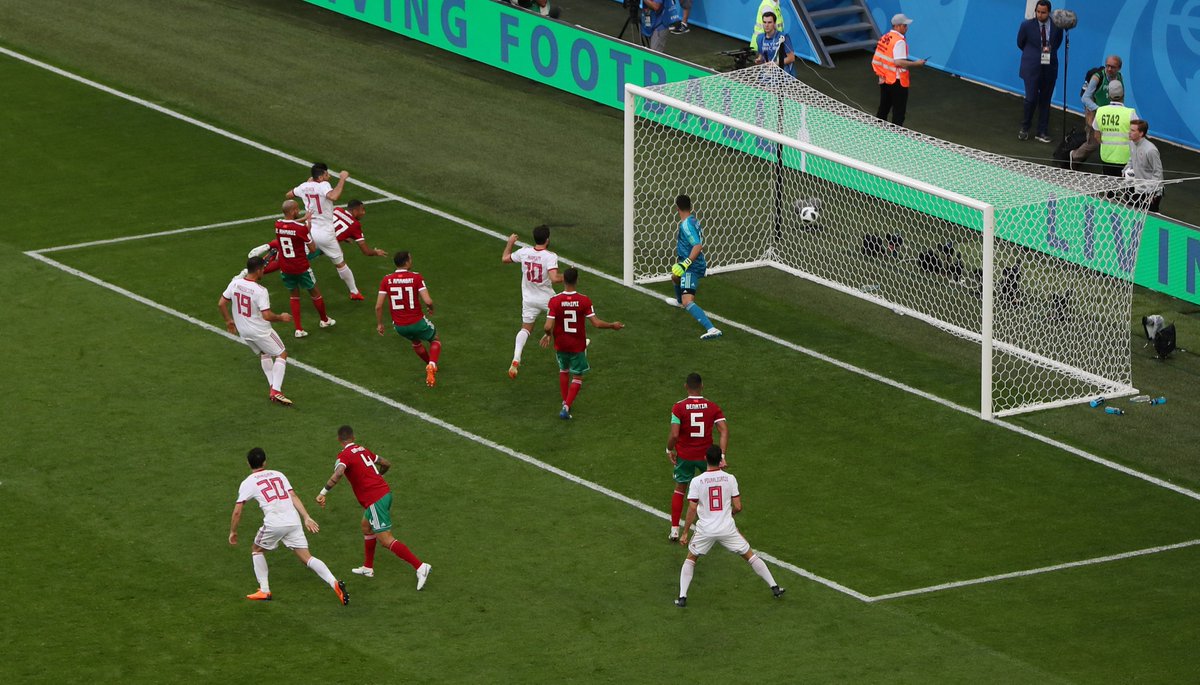 The pointless header leaves Morocco pointless in a group where Spain and Portugal rest knowing an upset from Iran and Morocco is unlikely.
This game was there for the taking yet it produced lots of heat but little light. An 18mins scrabble for goal inside the penalty box saw three Moroccan shots blocked by enthusiastic Iranian bodies.
The African side had long possession spells but brief goal glimpses. Possession was around 80% and petered off 63% in the first half but even with these large numbers the best chance of the half fell to Iran.
On the 42minute, Iran got a one-on-one encounter which the attacker found a way to fluff an easy chance to convert.
Early on, Iran even found a great chance to peeled away from their half to launch a counterattack until a weak pass to find an onrushing attacker close to the Moroccan box found a defender instead.
The teams returned in the second half with momentum on the side of Morocco as well as self-inflicted inefficiencies.
A 79minute low piledriver from Morocco's Ziyach was parried as the game appeared to fit a North African script of incoherent attacks.
Morocco knew that Egypt had early on lost to Uruguay and would find Iranian opposition a chance to put their best foot forward.
They however looked set for a draw after 90minutes and six minutes of extra time.
But like Uruguay, Iran got a late corner poorly struck but nicely glanced inside the net by Azziz Bouhaddouz who stood as the first line of defense close to the near post.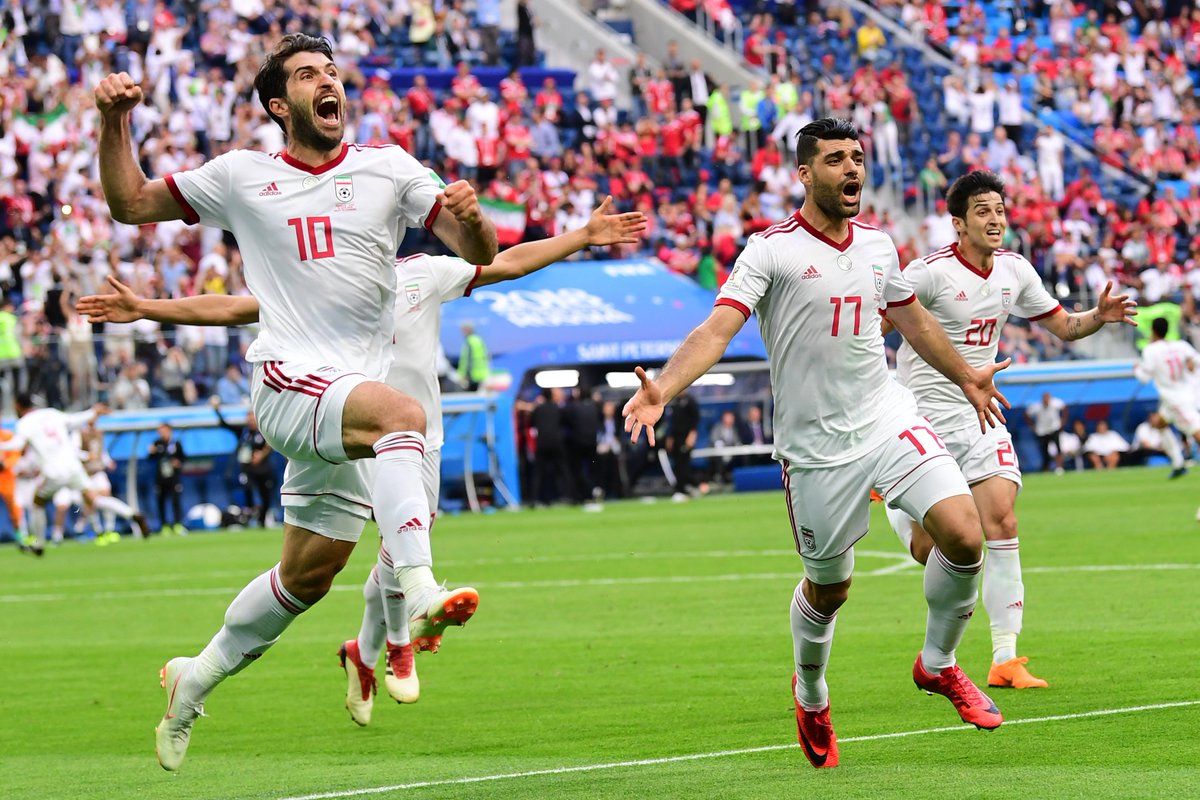 Iran won the game without firing a signle shot on goal in the second half
This is Iran's second win after 13 games in five appearances at the World Cup. Their last win was against the US in June 1998 where a 2-1 score line against their ideological political rival sparked wild celebration in Tehran.
It has taken them another 20 years to win against a different type of political rival – Morocco. Iranian fans could not believe their good luck as a draw would have appeared good enough.
Morocco which in May severed diplomatic ties with Iran, suffer severe embarrassment in a game that was headed for a tie.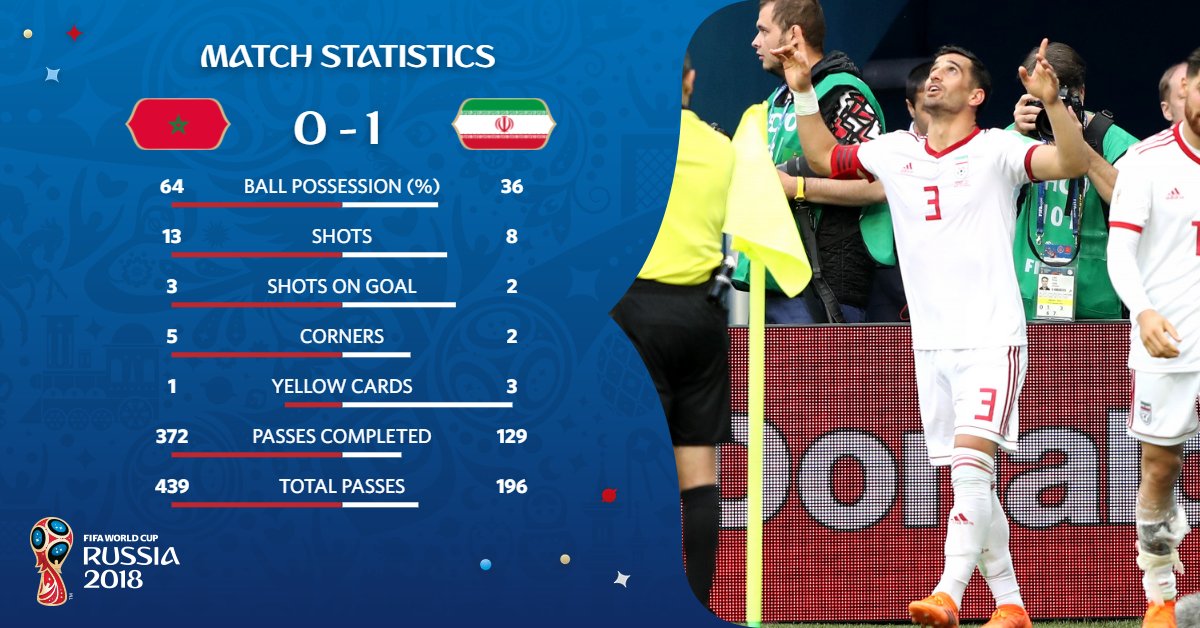 Source: Ghana|myjoyonline.com|Edwin Appiah|edwin.appiah@myjoyonline.com