Real Madrid v Liverpool: What now after Champions League defeat?
Related Articles
Liverpool manager Jurgen Klopp is still looking to win his first major trophy since joining Liverpool in October 2015
Liverpool's night of disappointment in Kiev means they end the season empty-handed after the Champions League final loss to Real Madrid.
Manager Jurgen Klopp remains without a trophy after almost three full seasons at Anfield, and the 3-1 loss to Real is his third defeat in a final after losing to Manchester City in the League Cup and Sevilla in the Europa League, both in 2016.
So how can Liverpool and Klopp reflect on their season as they make their way back from Kiev – and what must the German tackle this summer to win the big prizes?
Liverpool on track under Klopp
This was a painful night for Liverpool.
Optimism was coursing through Kiev after the manner in which Manchester City and Roma were beaten on the road to Ukraine plus hints of vulnerability in Real Madrid's armour.
But it was not to be and this was ultimately a comfortable win for the Champions League's old warhorses who got the job done.
Liverpool, however, can reflect on a season of forward movement.
Klopp has reconnected club to fans in a way that is uniquely important to Liverpool and he has given them a renewed relevance that comes with the appointment of one of football's most celebrated coaches.
And, most significantly of all, he has produced a Liverpool team playing thrilling attacking football that supporters can relate to.
Behind Manchester City, vastly superior to all in the Premier League, Liverpool played arguably the most exciting football and they cut a swathe through Europe until meeting the immovable object of Real.
And even in defeat here they showed the traits that have so satisfied their fans this season.
The loss of 44-goal Mo Salah was a savage blow but Liverpool had enough heart to find an equaliser from Sadio Mane before the combination of sublime and ridiculous from Gareth Bale saw them off.
Klopp has a devastating front three of Salah, Mane [magnificent in Kiev] and Roberto Firmino and he has gone some way towards solving Liverpool's defensive problems with the £75m signing of Virgil van Dijk.
The next step is winning a trophy and it needs to come soon.
When Liverpool lost to Sevilla there was work to do – the same applies after this bitter setback in Kiev but there is no doubt they have moved further down the road towards success.
Karius is the product of Klopp's folly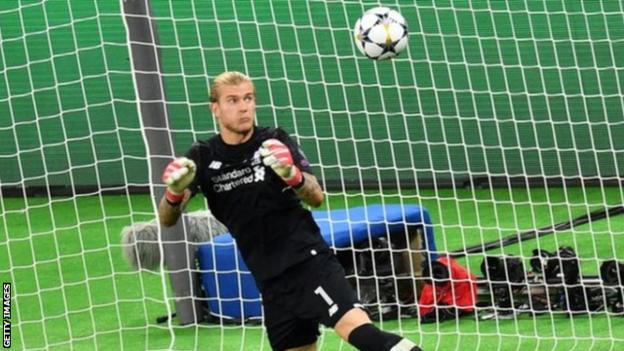 Klopp's work as Liverpool manager has almost put him beyond criticism – but he must take his full share of responsibility for this devastating loss.
The defeat by Real Madrid brought into sharp focus his blind spot over the Reds' goalkeeper.
Klopp gave Loris Karius, the 24-year-old he brought from Mainz, his chance last season but he was unimpressive and uncertain and the German eventually had to bring back Simon Mignolet.
But Klopp made a strong point of making Karius his number one this season and sidelining Mignolet in the process.
Was he truly better than Mignolet, who had a mistake in him but was also capable of brilliant saves?
Karius was also the beneficiary of the arrival of Van Dijk, who gave Liverpool an aerial penalty area presence that was missing before.
Karius has shown signs of improvement this season but has remained unconvincing, particularly in the two-leg semi-final win over Roma.
One fumble onto the crossbar from Aleksandar Kolarov with the tie goalless at Anfield an obvious sign of questionable technique.
And so it proved that every single chicken came home to roost for Klopp and Liverpool here in Kiev as Karius chose the Champions League final to produce a nightmare performance that will haunt him forever.
Quite what he was thinking when he tossed the ball against Karim Benzema, who was hardly charging at him with deadly intent for Real's opening goal, only he will know. And his fumbling attempt to keep out Bale's speculative shot was equally embarrassing.

There was sympathy for Karius amid the social media maelstrom but the brutal truth is Klopp has let an obvious deficiency drift and paid the price.
Klopp must now act decisively, although he must do so off the back of yet another final defeat.
Liverpool have shown this season that high ambition and the big prizes are not beyond them – and this is why Klopp must now acquire a high-class keeper.
Whether this is Stoke City's Jack Butland or Roma's excellent Alisson remains to be seen but Klopp must grasp the nettle.
What next for Klopp and Liverpool?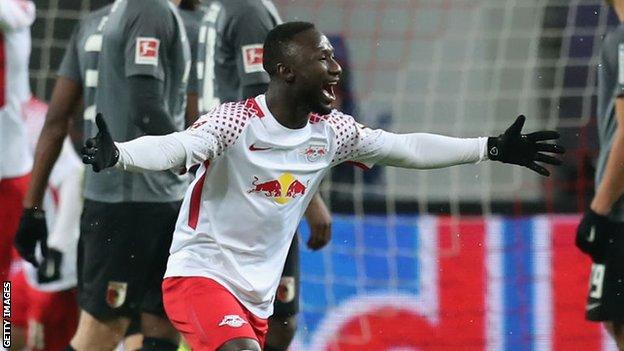 Klopp will surely address the problem of a new goalkeeper – but there are other areas where Liverpool must strengthen.
Jordan Henderson and James Milner have been midfield stalwarts of Liverpool's season, shining in the Champions League. But they were peripheral here and the departure of Philippe Coutinho to Barcelona increases the urgency for reinforcements.
Naby Keita is arriving from RB Leipzig and Klopp will cast his net around.
Klopp does not simply need a sprinkling of stardust, he must flesh out his squad.
The injuries to Alex Oxlade-Chamberlain and the expected departure of Emre Can to Juventus leaves Klopp threadbare.
These limitations were exposed by the sight of Real bringing on Bale to make a final-defining contribution for his side while Liverpool had to be content with an Adam Lallana and Can, who were nowhere near match fit.
Klopp needs quality and numbers but this is a squad that is definitely pointing in the right direction under the German.
BBC