Risky photo op! Man poses for pics next to Ghc1,6m Rolls-Royce only to be suspected of stealing it
Related Articles
A young man in Johannesburg recently decided to impress his Facebook friends by posing for pictures next to a Rolls-Royce — but ended up being a suspect for stealing it.
Leranzo Jones shared several photos in two posts. He had spotted the luxury vehicle, reportedly worth R5million (Ghc1,6m), in his neighborhood.
In one of the posts, he wrote: "Every time you try to forget who I am, I'll be right there to remind you again. That you will know meh [sic]."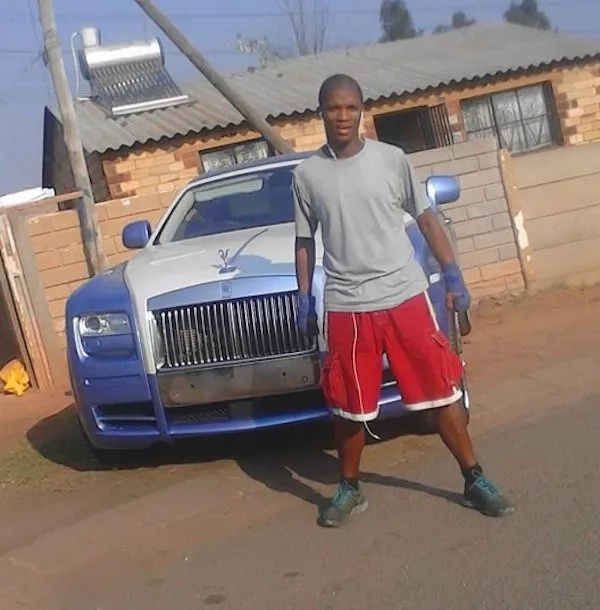 However, it later emerged that the car had been stolen. In fact, it was involved in a high-speed chase along Johannesburg highways as police tried to catch up with the thief driving it.
A police spokesperson, Edna Mamonyane, said the car was found abandoned in Leranzo's neighborhood. No arrests have been made yet.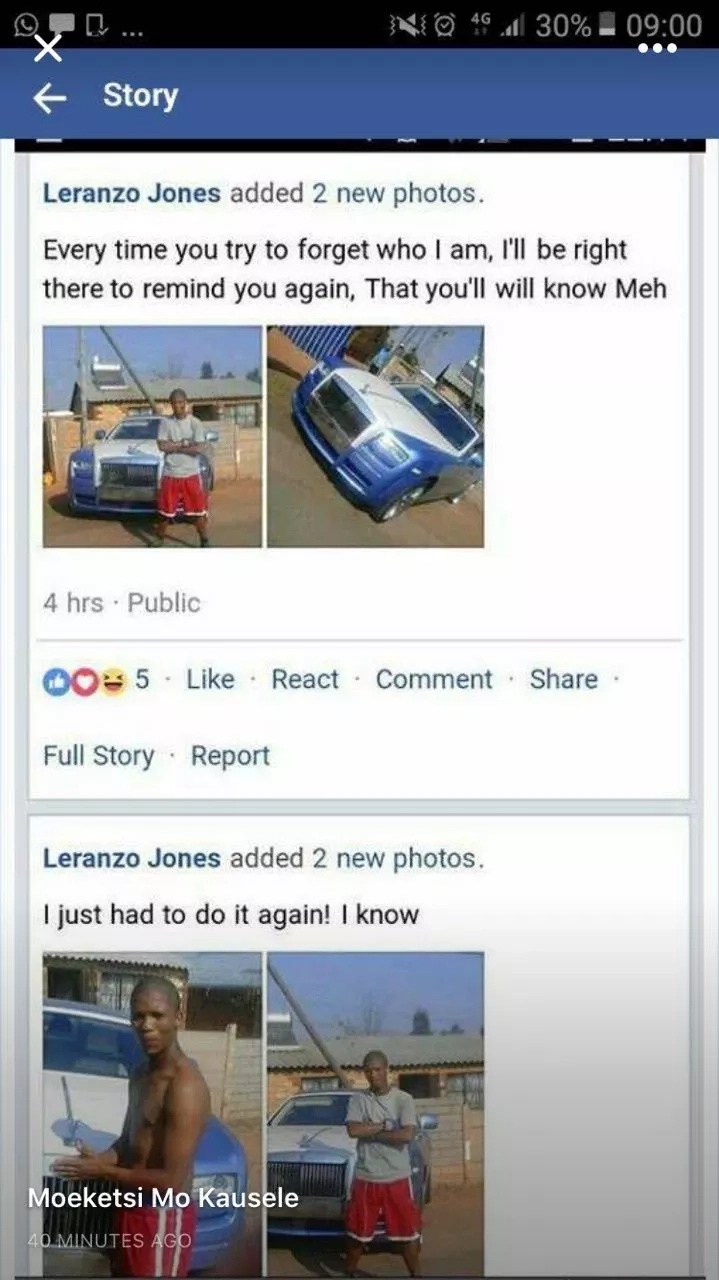 Lorenzo was briefly a suspect before the car was found because of the pictures he shared online.
Fortunately for him, police soon dismissed him as a suspect. Nevertheless, he faced some embarrassment for pretending the car was his.
Understandably, he has deleted his Facebook profile. Watch a related video below.
Source: Yen.com.gh