'Second revival coming to Komenda sugar factory'
Related Articles
The Akufo-Addo government has assured, it will revive the Komenda Sugar factory after it was shut down last year for reasons blamed on the former government's poor economic judgment.
Deputy Trade Minister Carlos Kingsley Ahenkorah told Joy News, government is 'working frantically' to get operational, a $24m factory which worked for barely 4 weeks after it was commissioned.
Tema West MP Carlos Ahenkorah
While holding out a promised revival, the politician could not help but take a swipe at the previous NDC government for "putting up a factory when you don't actually have raw materials".
The Komenda Sugar factory became a sour point of controversy over its viability after some traditional pomp.
Commissioned seven months to a crucial election, the opposition NPP described it as a vote-buying ploy.
Photo: President John Mahama commissioned Komenda sugar factory built with Indian help
Critics lined up to stress the factory will produce more 'propaganda than sugar'. They said building a plant without a guaranteed supply of raw materials is putting the cart before the horse.
But the Mahama government  stayed the course, defending the project touted to create 7,000 direct and indirect jobs in one of Ghana's poorest regions, the Central region.
It was explained, 60% of the needed sugarcane will bought from farmers within the catchment area and 40% will be supplied by the company's own farms which had reached nursery stage.
After pushing out some bags of sugar, the factory inaugurated May 30 2016 was shut down by June 24. A move explained as routine maintenance.
A promise to get the factory operation in October was postponed to November until a change in government in December ended any further assurances from the Mahama administration.
Taking over the baton of assurances, the Deputy Trade minister and Tema West MP said the new government is holding talks on fixing the project's faulty economic foundation.
When the factory is ready to work again, the government will tell the story of Komenda's misfortune all over again, he said.
Built in the 60's, liquidated in 1995, the factory's first resurrection happened in 2016. Revamped in 2016, defunct again in 2016, there is a new promise of a second and final resurrection – hopefully.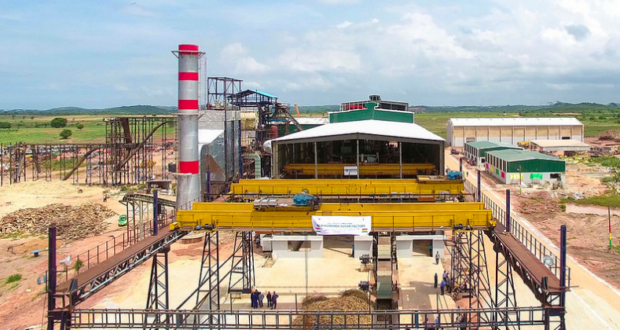 Source: Ghana|myjoyonline.com|EA