Sewage from Ho prison disrupting lives of residents
Related Articles
Residents around the Ho Central Prisons and Bankoe in the Volta Region have expressed concerns over the stench emanating from an overflowing sewage system from the prisons yard.
The septic tank is located within the premises of the Ho Central Prison, close to a trunk road that connects two principal streets; from the Mount Zion Junction to the Ho Municipal Hospital.
Citi News' visit to the area revealed that the sanitary facility has not seen any major dislodging in recent years.
The septic tank, which is visibly filled to the brim, is spilling over into the main drainage channels along the streets.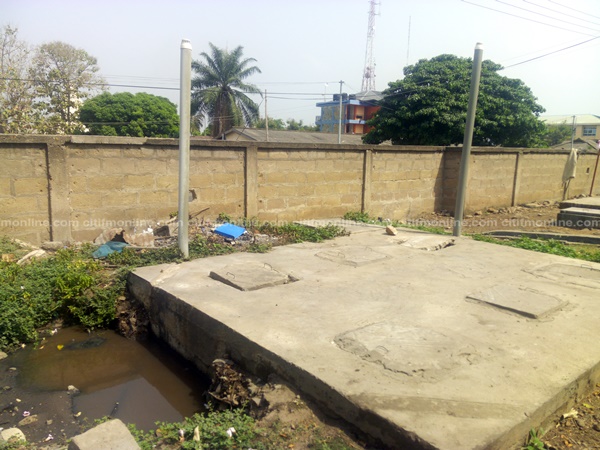 As a result, residents in the area have had to bear the brunt of the discharges, making their lives unbearable.
"The scent from the prisons side is very dangerous and it can cause a whole lot of sicknesses" a resident lamented
"When I am even passing by I have to hold my nose; you can see the septic tank overflowing. In fact the stench is unbearable" another added.
The sewage spilling into the drains is also affecting the businesses sited along those drains.
Owners of those shops told Citi News that customers aren't comfortable doing business with them because of the mess.
"We who have shops around, it is affecting us a lot; sometimes a customer would come around to buy but because of the scent they would turn away. Because of the stench I report to work late because it is unbearable in the early hours," one shop owner said.
The Ho Municipal Environmental Health Officer Mr. Divine Sokah admits the situation is a challenge to the Assembly and poses health dangers to people living around.
He called for collective support of both the government and other stakeholders to manage the conditions around the prisons.
The Regional Public Relations Officer at the Ghana Prisons Service, DSP Abotchie Sewoenam said his outfit is determined to solve the issue as they have begun talks with the Ho Municipal Assembly.
He attributed the situation to the congestion in the prisons which currently houses twice its ideal capacity.
–
By: King Nobert Akpablie/citifmonline.com/Ghana