Stray cattle takeover major streets in Kumasi
Related Articles
The movement of stray animals on major streets in the Ashanti Regional capital, Kumasi, is becoming a nuisance and a greater source of concern for residents and other road users.
Major streets and Intersections in the garden city, like the Airport roundabout- Tech stretch, Amakom-Waec office stretch and the Dichemso-Manhyia roundabout stretch, are slowly becoming unpleasant.
Stray animals, especially cattle, wander about freely on the streets. Often, they are without any herdsman accompanying them. They cross the streets, leaving trails of their dung behind.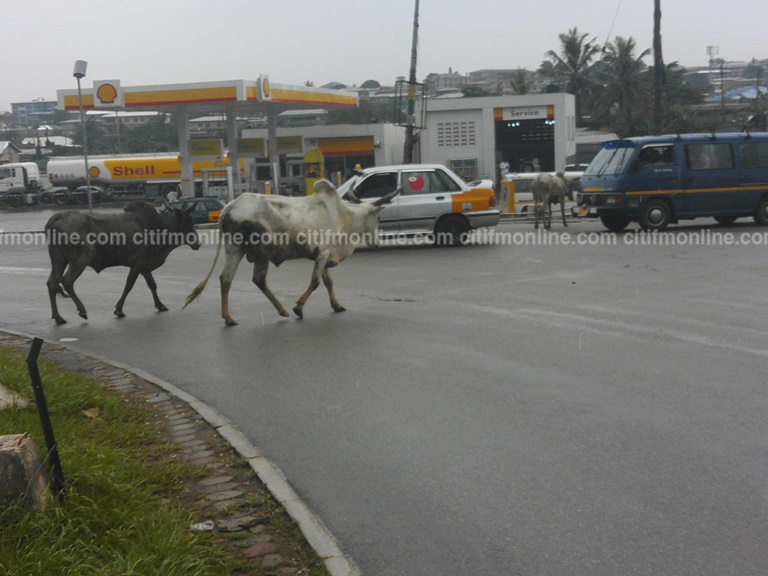 Drivers are left with no option than to slow down and maneuver. Some residents in the metropolis are not happy about this development.
One of the residents who spoke to Citi News said, "It's a great source of worry. It is not in this town only that we have such nuisance. As you observe yourself, the rearing of cattle in such busy towns like Kumasi has the tendency of increasing road accidents and leading to deaths. So it is a great source of worry and a concern for me as a citizen."
Another female resident said, "I remember there was this time at KNUST campus, there were these cattle moving aimlessly around without supervision. They didn't have any herdsman accompanying them and it's frustrating because they cause traffic. I am scared of them because I felt they will hurt somebody and they were defecating around causing a lot of mess."
The residents want city authorities to enforce the laws to clamp down on the practice.
The Environmental Health Department of the Kumasi Metropolitan Assembly (KMA), said its efforts to prosecute owners of these stray cattle have consistently been hindered by top personalities within the Kumasi metropolis who usually intercede when they are arrested.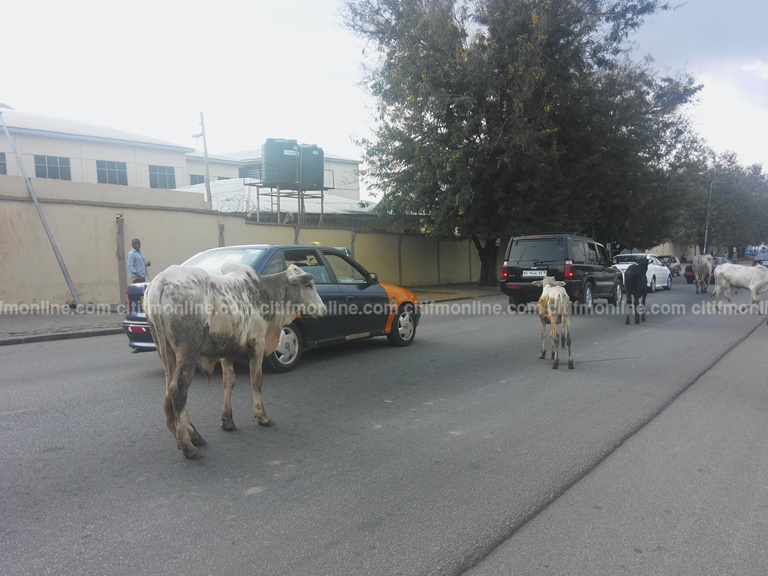 Metro Environmental Health Officer, Don Awantungo, indicated that though the laws permit his office to prosecute owners of stray animals, it is discretional.
"When people come and then they show remorse, sometimes we leave them. As at now, we have not prosecuted anybody with stray animals. Even before they come to collect their animals, a lot of people who are top personalities come to intervene, and ask us to release them and that is actually a hindrance."
He warned that the department will enforce the laws to prosecute owners of these stray animals.
–
By: Hafiz Tijani/citifmonline.com/Ghana