'Swiftly dismiss Otiko Djaba' – Minority tells Akufo-Addo
Related Articles
The Minority in Parliament want the Gender minister dismissed after a public spat with her party's Northern regional chairman.
Keta MP Richard Quarshigah  said Otiko Djaba has 'obviously' 'brought shame' to the President and his government in a verbal assault on Bugri Naabu after he disrupted her meeting in the Northern region.
She accused Bugri Naabu of taking cows, goats from party supporters with the promise to provide jobs.
She has in turn been accused of being behind the 2015 murder of Upper East regional chairman Adams Mahama.
Richard Quarshigah told Joy News 'swiftly' dismissing the outspoken minister is the 'proper thing to do'.
The Minority's own feud with Otiko Djaba is an open secret.
At her vetting where nominees often woo the Minority MPs, Otiko Djaba irked the NDC MPs after she refused to apologise for calling former president a 'demon'.
Photo: NDC MPs on the Appointment Committee of Parliament
She later explained the NDC MPs tried to use the vetting to score political points.
Bruised by her intractable position, all 10 Minority members on Parliament's Appointment Committee voted against the approval of Otiko Afisa Djaba as Gender, Children, and Social Protection Minister.
In an NPP-dominated parliament, the protestation had zero effect on her approval chances.
In an I-told-you-so moment, the Minority says it feels vindicated by their opposition to Madam Djaba's nomination.
They say her actions justify their disapproval of Otiko Djaba whom they said lacks the temperament for the job.
Richard Quashigah
The Minority's call is not likely to impress the President who is a self-confessed lover of political controversies.
"A politician who doesn't generate controversy is a dull politician, and that is not an interesting politics" he has said.
Otiko Djaba and Bugri Naabu are both the president's darlings and die-hard loyalists for the man who needed three attempts over 8 years to become president.
The NPP National Women's Organiser was an important figure in the formation of para-party group 'Girls Girls For Nana Addo', a wooing force for Akufo-Addo in the 2016 elections.
But unguarded outburst have been politically costly for government appointees. A deputy Communications minister under former government got fired following a private outburst and indiscretion in November 2015.
She was recorded allegedly saying she would stay in politics until she has made $1m. She also criticised another deputy minister, calling her "senseless, ugly, loud and egoistic".
More than two and a half years after this incident, the NDC appear on the look-out for a Victoria Hammah example in the Otiko Djaba fracas with Bugri Naabu.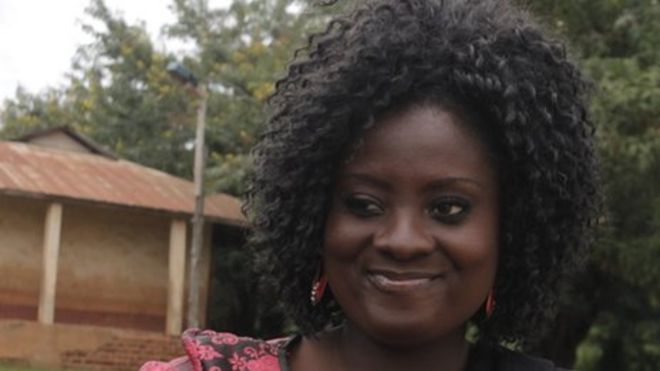 Victoria Hammah