UG management averts National Security takeover of medical centre
Related Articles
The timely intervention of the authorities at the University of Ghana averted a takeover of the school's medical centre by National Security this [Saturday] morning.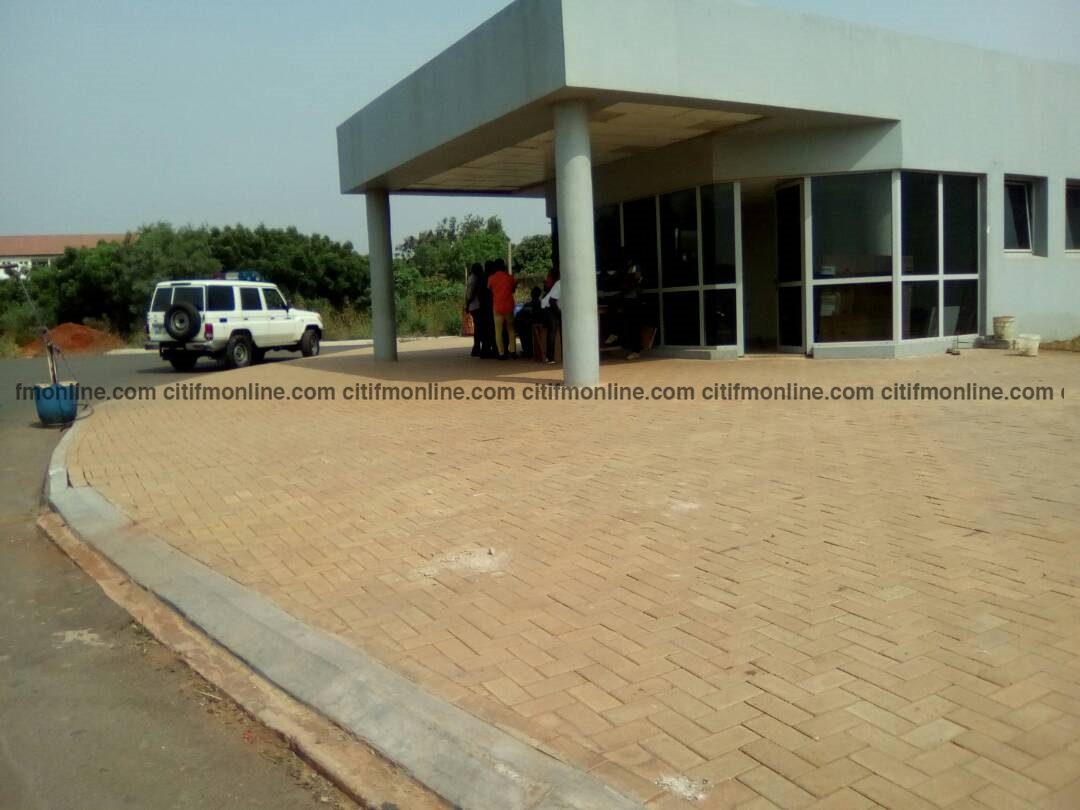 About 15 National Security operatives invaded the premises to carry out orders given by the Health Minister in a letter sighted by Citi News.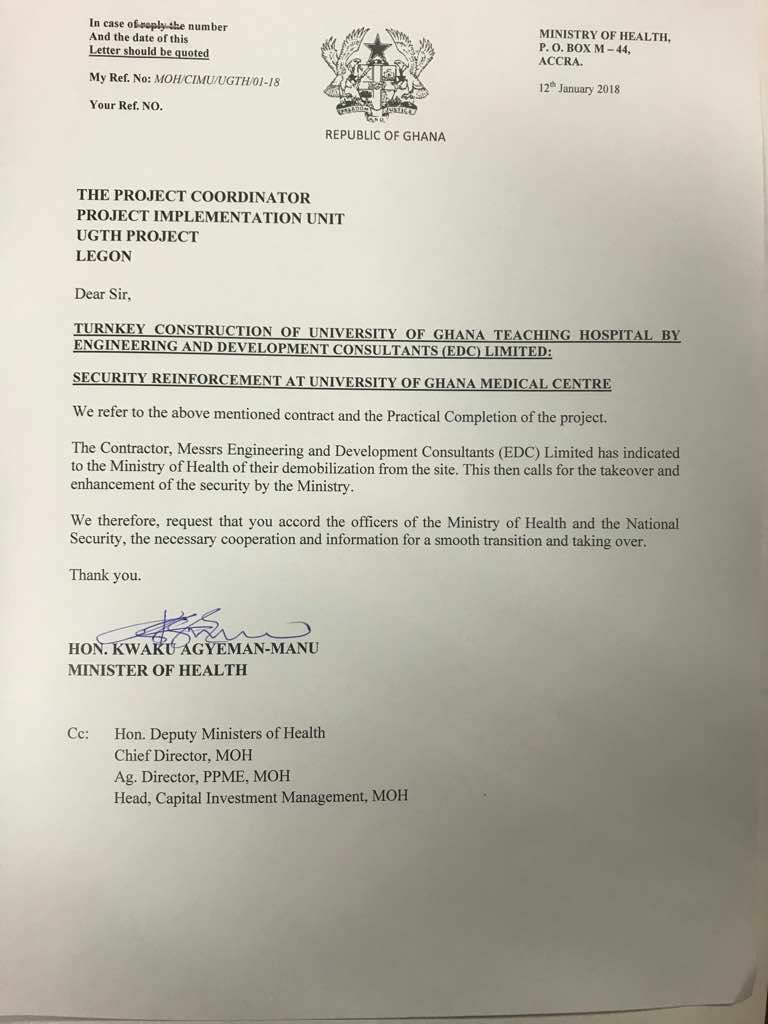 Speaking to Citi News shortly after the National Security officials had retreated, the interim CEO of the Medical Center, Prof. Aaron Lawson described the move as shocking.
"They [National Security] were being brought in as a step to taking over the entire facility by the [Ministry of Health] so I informed the VC about it and sent him a copy of the letter that was written to me. The VC called the Ministers of Health and Education and informed them about it so we thought the matter had been settled only for National Security to contact the project quantity surveyor again that he was at the site. He said that he did not take instructions from any other person apart from the Vice Chancellor so I informed the Vice Chancellor about it and he agreed that we should come here to meet with them. We just met with them and they have withdrawn their men from the site."
$217m UG Medical Centre wasting away over management tussle
The first phase of the University of Ghana Medical Centre which was completed in November 2016, is yet to be operational following disagreements over the legitimate manager of the facility.
In 2012, government signed a contract with Messrs. Engineering and Development Consultant (EDC) of Israel to build the first phase of the facility and hand it over to the university. The university designated 400 acres of land for the entire project.
Sources closely involved with the project had revealed to Citi News that, after this contract was agreed, another deal was signed between the Ministry of Health and the University of Ghana in 2015, which gave ownership of the $217 million facility to the university.
Following this agreement, the university established a company, the University of Ghana Medical Center (UGMC) Limited to serve as a Special Purpose Vehicle (SPV) that will oversee the operations of the facility.
The institution also went ahead to obtain approval from the Ministry of Finance and the Public Service Commission to recruit staff for the running of the facility.
The Ministry of Health in recent times, is however laying claims to the facility, leading to uncertainties over who has the responsibility to manage the centre.
–
By: Marian Ansah & Caleb Kudah/citifmonlione.com/Ghana