US photographer captured moment of her death in Afghanistan
Related Articles
A photo taken by a US Army camerawoman of the moment she and four Afghans were killed in an explosion has been released by the American military.
Specialist Hilda Clayton, 22, and four Afghan National Army soldiers died when a mortar shell blew up during a training exercise on 2 July 2013.
The US Army also released a photo by an Afghan whom Spc Clayton was training in photojournalism. He was among the dead.
The accident happened in the eastern province of Laghman.
Military Review magazine published the images.
"Clayton's death symbolises how female soldiers are increasingly exposed to hazardous situations in training and in combat on par with their male counterparts," the Army wrote in the edition.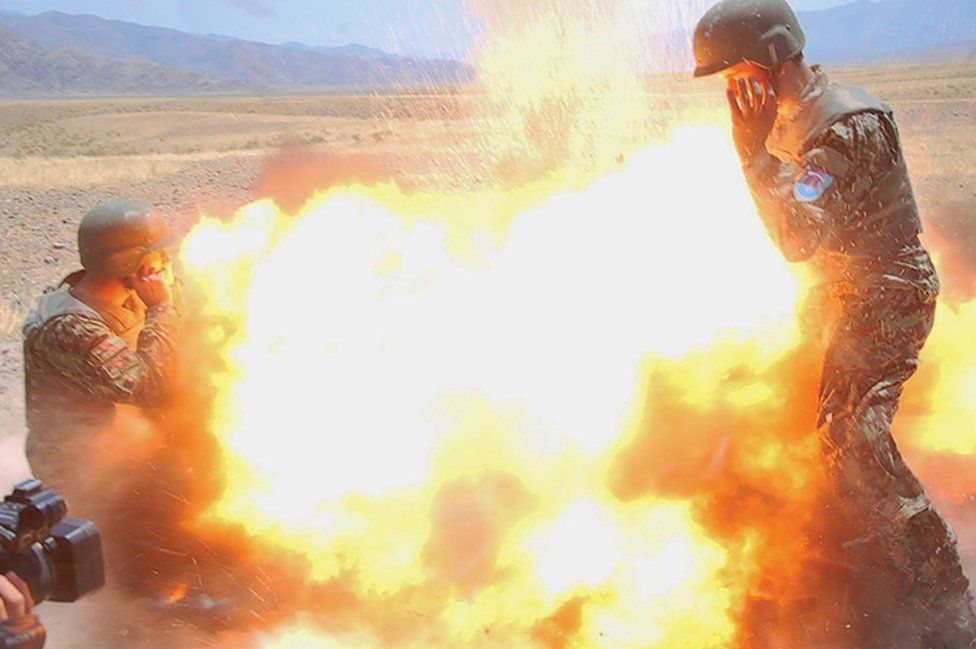 Image copyright US Army
Image caption This photo was taken by an Afghan soldier whom Clayton was training in photojournalism
The photos were published with the permission of the Clayton family.
The Army said that "not only did Clayton help document activities aimed at shaping and strengthening the [US-Afghan] partnership but she also shared in the risk by participating in the effort."
Source: BBC