Pupils of CK Korfe, an island community at Abotaosi in the Biakoye District in the Volta Region, who fail to go to school due to unreliable means of transport to cross the Volta Lake, would now overcome the challenge following an intervention by a philanthropist who has donated of a 20-seater canoe to ease transport on the water.
The pupils, hitherto, were compelled to cross the River on a precarious wooden bridge to school in the main Abotoase Township.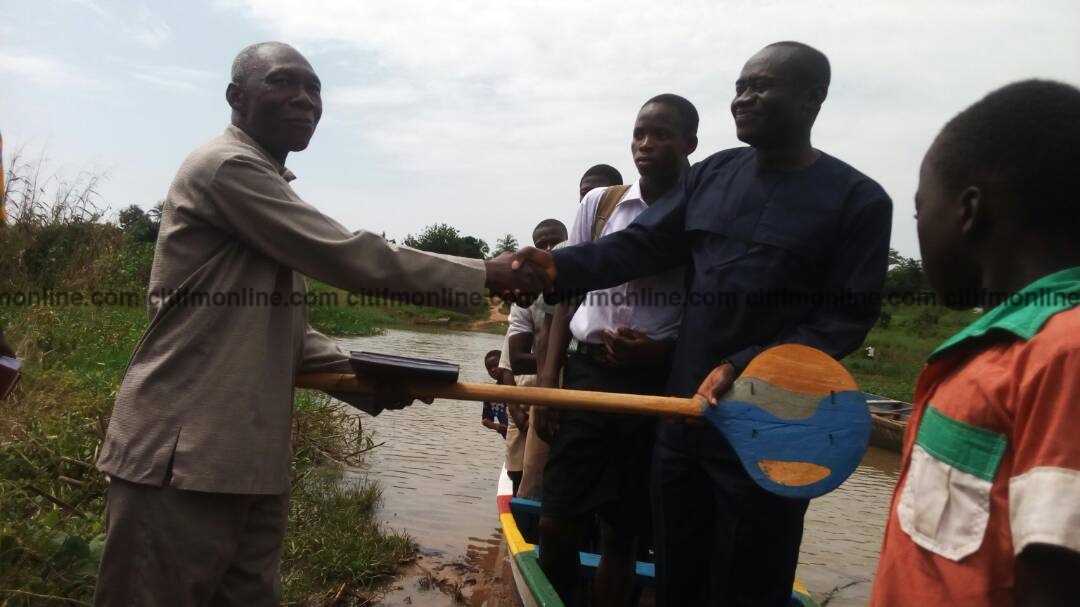 The makeshift bridge according to residents, often submerges or breaks when the river overflows, exposing the lives of the pupils to danger, with most of them staying off until the water subsides.
The situation clearly affects their school attendance and academic performance.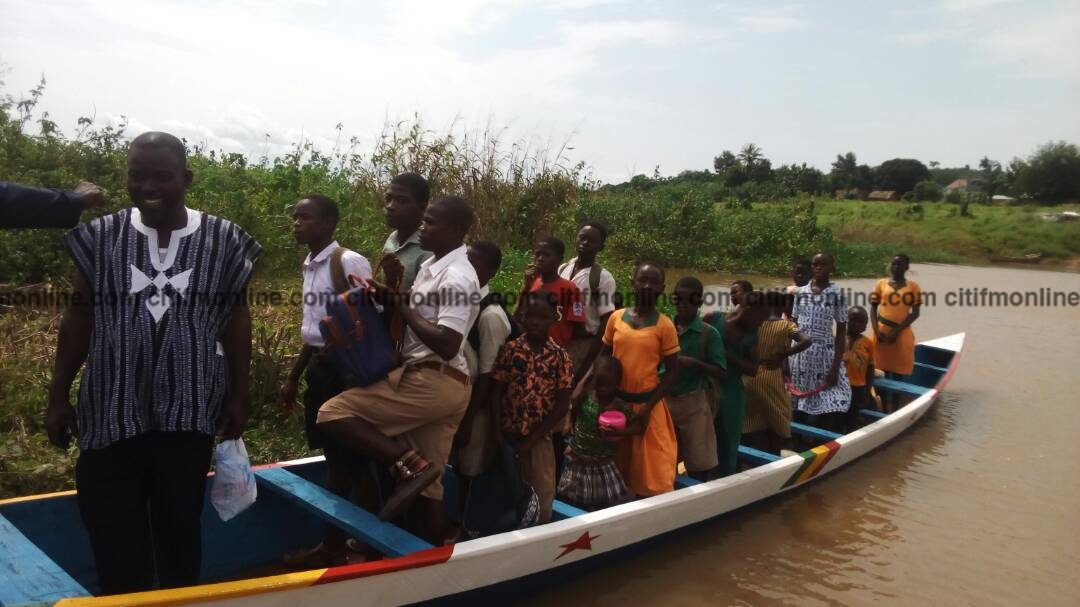 One of the pupils told Citi News that "anytime we want to cross the lake, we have been facing many problems. We sometimes have to remove our uniforms to cross by foot or swim through. The two boats available are often full since other people including traders use them, and anytime the wooden bridge breaks, we have to go back home and not attend school that day."
Touched by the worrying situation in the area, Mr. Daniel Korsina, a three-time Parliamentary aspirant of the New Patriotic Party (NPP) in the area and a businessman, stepped in to provide a dedicated canoe for the pupils and teachers to use.
He said the gesture would go a long way to ensure the safety of the children and keep them in school, while the government makes efforts to provide a permanent bridge for the communities.
Abotoase is an inland fishing community in the Tapa Traditional Area, and a major town in the Biakoye District of the Volta Region.
His donation, which also coincided with the International Day of the girl child, witnessed a durbar held to commemorate the day with the various speakers present advising parents and other stakeholders in the community, to protect the rights of the girl child, and mold children to become responsible future leaders.

–
By: King Nobert Akpablie/citifmonline.com/Ghana