Zoomlion boss suggests 7 ways to make Ghana clean
Related Articles
The Chief Executive Officer of sanitation management giant, Zoomlion Ghana Limited, Joseph Siaw Agyepong has made a seven-point suggestion on how government could ensure proper sanitation in the country.
Mr. Siaw Agyepong, among other things, noted that the enforcement of sanitation by-laws is very important adding that without it, President Akufo-Addo's vision to make Accra the cleanest city in Africa will only be a mirage.
He also called for support of sanitation management companies as a way of making positive strides in the sanitation sector.
According to him, without such support, waste management companies will be demotivated and may not be able to discharge their duties as expected of them.
"We believe that enforcement of existing regulations and by laws will go a long way in helping the situation. We have so many numerous policies and regulations which lack enforcement. In Singapore and Rwanda as we refer to that is what they do. If we enforce the laws we will solve the sanitation problem," he added.
Mr. Siaw made the proposal on Friday when he spoke at a forum organized by the Graphic Communications Group which assembled stakeholders in Accra to discuss solutions to Ghana's sanitation menace.
It was on the theme: "Managing sanitation: How to lift the nation from filth."
Various speakers including the Minister of Sanitation, Kofi Adda and others from the Environmental Protection Agency, Ghana Health Service among other agencies all given the chance to share their views on the theme.
The Zoomlion CEO, still speaking on the topic, complained about the delays in paying their debt by government.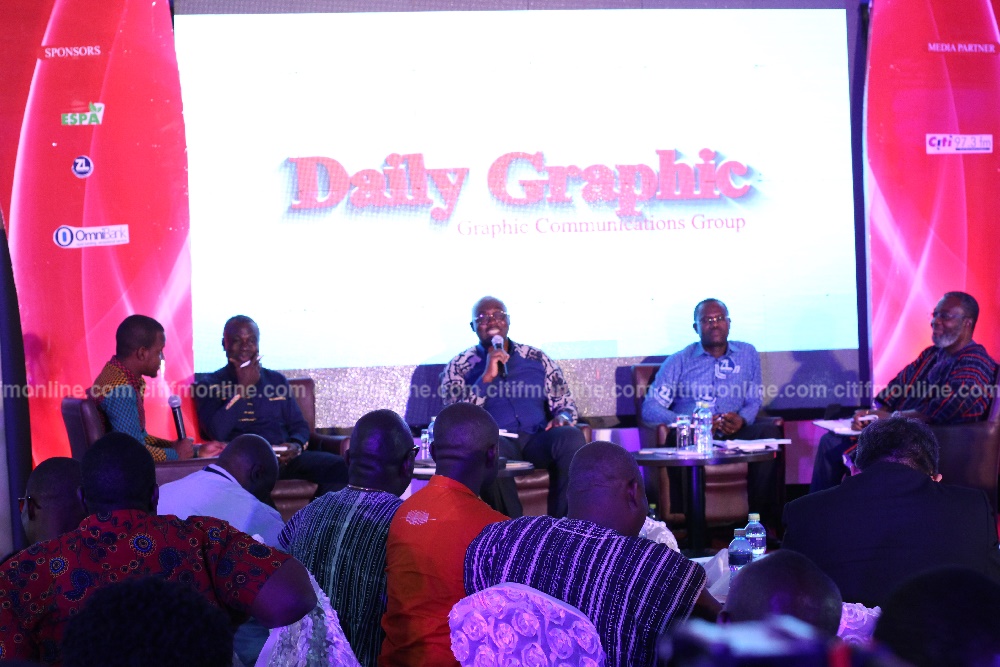 He lamented that some of the debts have not been paid for close to three years, a situation he said has affected the quality of service provided by waste management companies.
"Government must support the private sector to achieve policy targets. Delays in payments affect quality of service. Some of our debts are two years and other are three years. A refuse truck is $95,000 and others are 102,000 euros. Now when you bring it in you are paying taxes and the trucks can only carry waste. It is not like a tipper truck that in case I'm not being paid I can go and haulage some sand and stones, apart from refuse it cannot carry anything else. So when you deprive the private sector the needed support, you kill the industry," he said.
Mr. Siaw also called on government to intensify the distribution of refuse bins to households as well as advocacy programs to trigger attitudinal change of citizens towards sanitation.
"Enforce the use of bins in each household and a call for sustainable crusade against the filth. These are the way forward."
Sanitation beyond aid
He also called on government to try and take the country off sanitation subventions from donor partners.
Mr. Siaw explained that government does not require aid to make the country clean urging it to put in place adequate measures to make this dream come through.
"More attention paid to sustainable sanitation financing.  We must a sustainable financing beyond aid. We don't have to wait for donor to give us aid at their own time and pleasure then they give us aid for the sanitation sector. And as we have Ghana beyond aid mantra we should also strive to achieve waste beyond aid. Everything must be beyond aid," he added.
–
By: Godwin Akweiteh Allotey/citifmonline.com/Ghana