Zoomlion officers battle green mamba during disinfection exercise at Swedru SHS
Related Articles
Sprayers who were assigned to fumigate schools in the Central Region had to battle a medium-size green mamba at the Swedru Senior High School on Thursday, May 7.
The incident occurred during the spraying of the school's assembly hall.
According to one of them, Kwame Ayensu, the reptile came out of its hiding place when he started spraying the chemical on some items packed at one side of the hall.
He told JoyNews, he quickly called his colleagues who came over to help him kill the snake.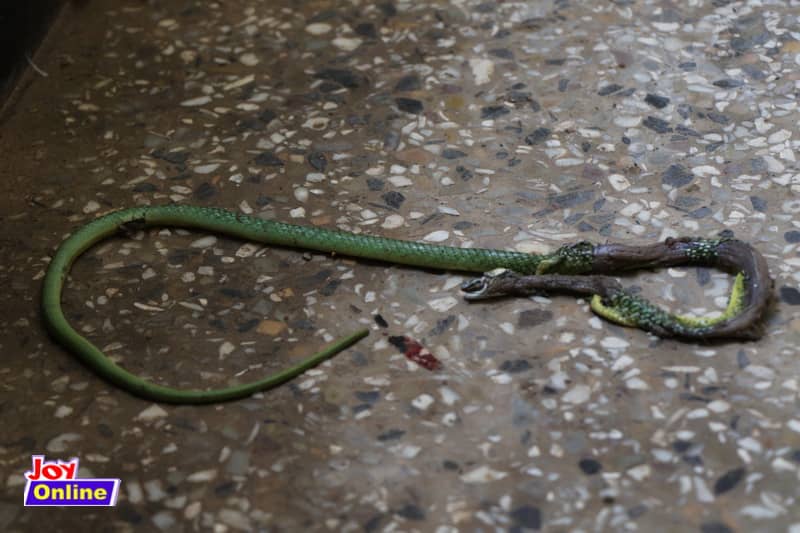 A teacher at the school, Godwin Nortey, who was present during the exercise, expressed shock at the development.
According to him, throughout his time at the institution since 2015, he has never seen a snake on the school's campus.
"It's interesting because this doesn't usually happen. But we have not had the school vacant for a long time like this, so the bushes are all grown now," he said.
Mr Norteye, however, admitted that with the way the entrances to some of the rooms are built, it would be easy for such dangerous reptiles to get in. He expressed gratitude for the ongoing fumigation exercise and asked for such regular activities to be carried out in all second cycle institutions.
"It's been timely and we've been calling for this kind of fumigation over and over again.
"With no student on campus, the place has become very quiet and we know snakes like such places.
"We are grateful for government's intervention and we pray that the partnership between Zoomlion and Ghana Education Service continues," he said.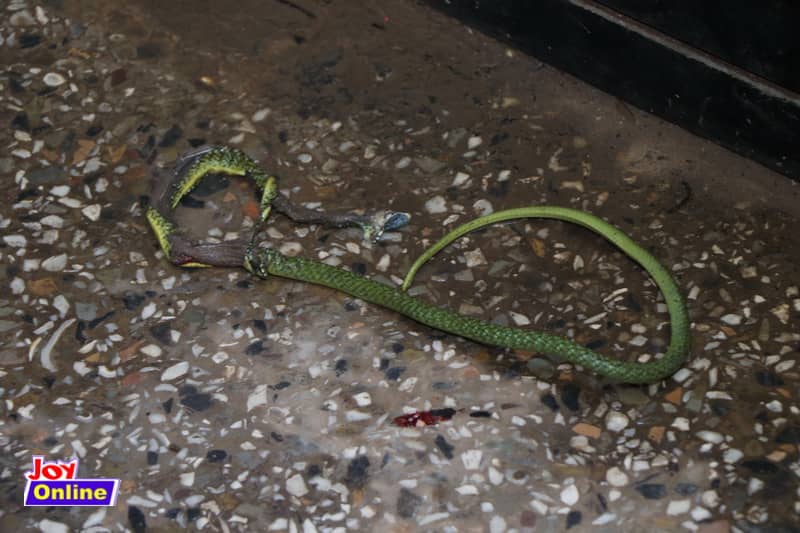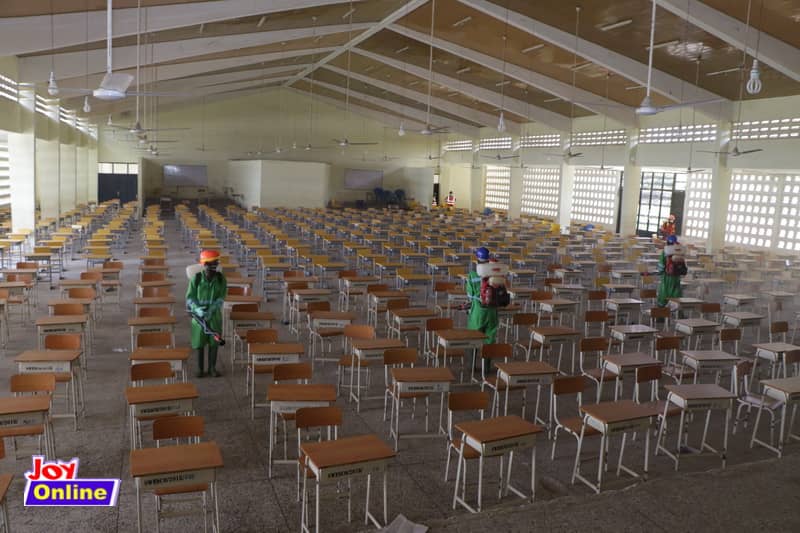 Senior Communications officer for Zoomlion Ghana Limited, Mohamed Adams also expressed satisfaction with the exercise.
According to him, the exercise in the Central Region has been smooth and successful.
He said with the chemicals used, more reptiles will be repelled from various senior high schools while all kinds of insects will be killed.
So far 40 out of the 103 senior high, technical and vocational schools in the Central region have been fumigated.
Source: myjoyonline.com